Ralf Tech WRX generation 2020: back to the roots
If these last months have been marked by the launch of more consensual watches – I am thinking of course of the very beautiful Academy RoadKing -, the watchmaking company has not forgotten its DNA.
In this context, it unveils a new generation of its WRX line, which is offered in an upgraded version called WRX Electric Original.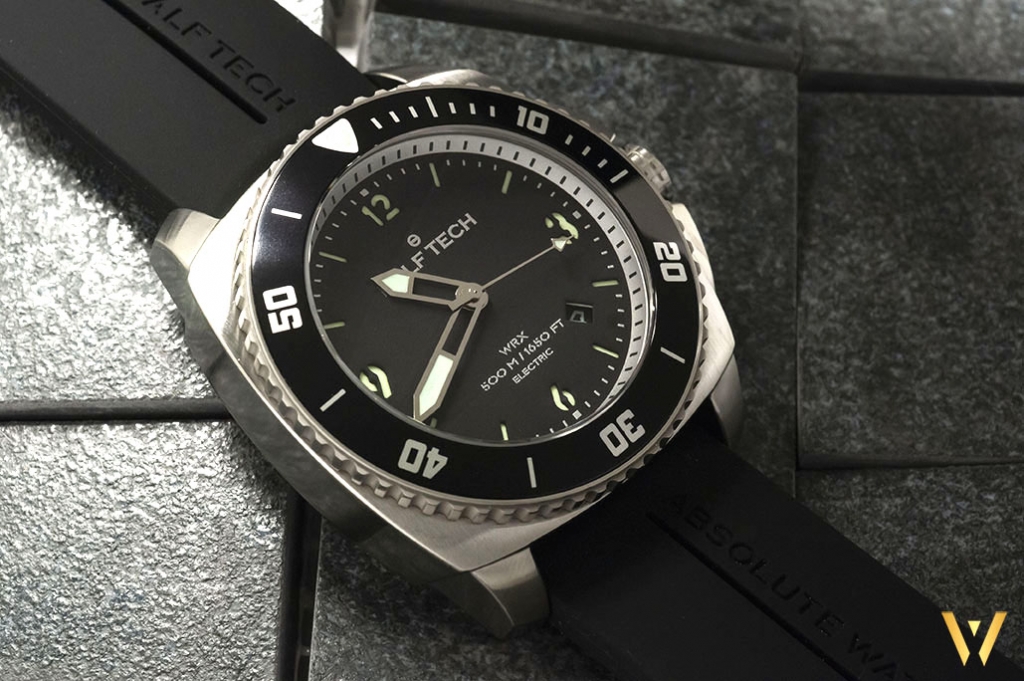 Quick flashback.
About 10 years ago, Ralf Tech developed with the precious help of the Hubert commando of the French Navy a watch of which a part of the production was going to equip its members: the WRX Hybrid.
Several civilian versions were then created, and the Franco-Swiss brand proposed several variations, including a very beautiful version with a titanium case: the WRX T Millenium Hybrid.
Today, Ralf Tech offers us a remastered version that deserves to be seen.
Because if this WRX new generation keeps the same attributes that made its elders successful, robustness and reliability, it pushes the exercise one (if not several) notch(es) further.
TO BE CONTINUED BELOW…
Ralf Tech WRX Electric Original
A watch made for adventure
As the press release from the watchmaker indicates, since 2019 Ralf Tech has been carrying out an intensive campaign of deep-sea tests with the help of the French Navy in order to test new technical solutions, both in terms of robustness and water resistance.
This is one of the characteristics of the brand founded by Frank Huyghe in 2008: its watches are first tested in real conditions by those for whom they are ultimately intended.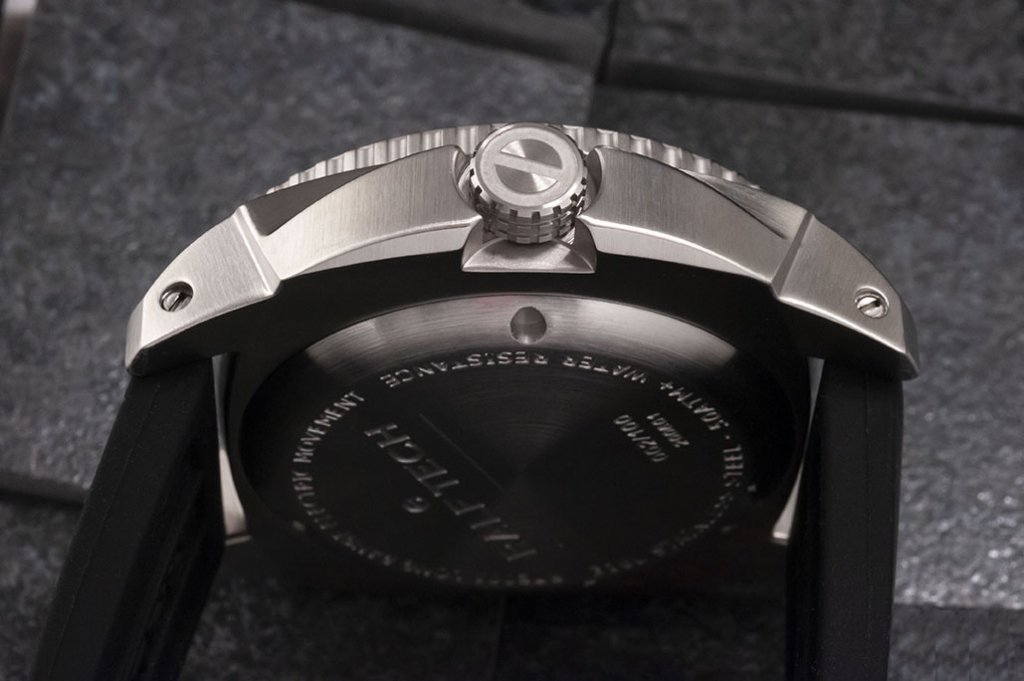 The changes brought by Ralf Tech to this new generation of the WRX are articulated around three major axes while it was chosen to keep the global aesthetics for an instant recognition.
Indeed, this divers watch cut to face the worst conditions still displays its cushion-shaped 47.5mm diameter case with a reinforced crown, screwed and sheltered behind a crown protection.
It also features a unidirectional rotating bezel in 120-click steel with a black aluminum insert, a 5.9mm thick anti-reflective sapphire crystal and a screwed steel caseback engraved with its individual number in this limited edition (100 pieces per year for each color).
In other words, the identifying components of Ralf Tech's bestseller are indeed present – all elements that make the WRX an ultra robust watch.
TO BE CONTINUED BELOW…
Sandwich dials and enhanced functionality
Still conforming to the ISO 6425 standard defining professional dive watches, the Ralf Tech WRX Electric Original is adorned with new dials with a sandwich construction – a plate generously coated with luminescent material on which is superimposed a dial with openwork at the indexes.
The brand is offering three versions, each limited to 100 pieces per year: blue dial (WRX Electric Original Ocean), khaki dial (WRX Electric Original Tundra) and black dial (WRX Electric Original, simply).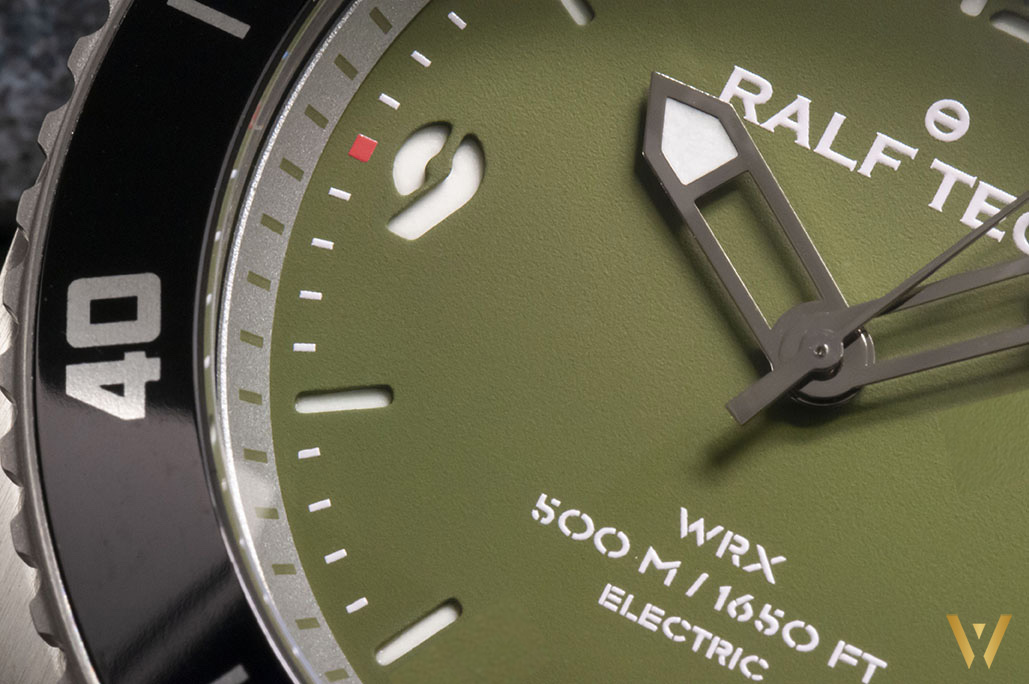 With skeletonized steel hands whose tips are coated with luminescent material, these new Ralf Tech watches are designed to offer optimal legibility in all conditions.
This new generation, which the press release specifies required 2 years of development and experimentation in a natural environment, also has a case back equipped with a system called encapsulation.
This innovative system guarantees the water-resistance of the watch by sealing the case back, which now requires special tools to be opened.
And waterproofness is the key word here since the Ralf Tech WRX Electric Original is guaranteed to be waterproof to 500 meters!
A new ultra high-performance movement: the RTE001 caliber
Ralf Tech has taken a new step by motorizing its WRX Electric Original with a completely new movement.
Developed in Switzerland and named RTE001, it is described in the press release as follows: Built on the mechaquartz base of the hybrid movement equipping the previous generations of WRX, the RTE001 movement reduces the quantity of moving parts and simplifies the power supply to the quartz.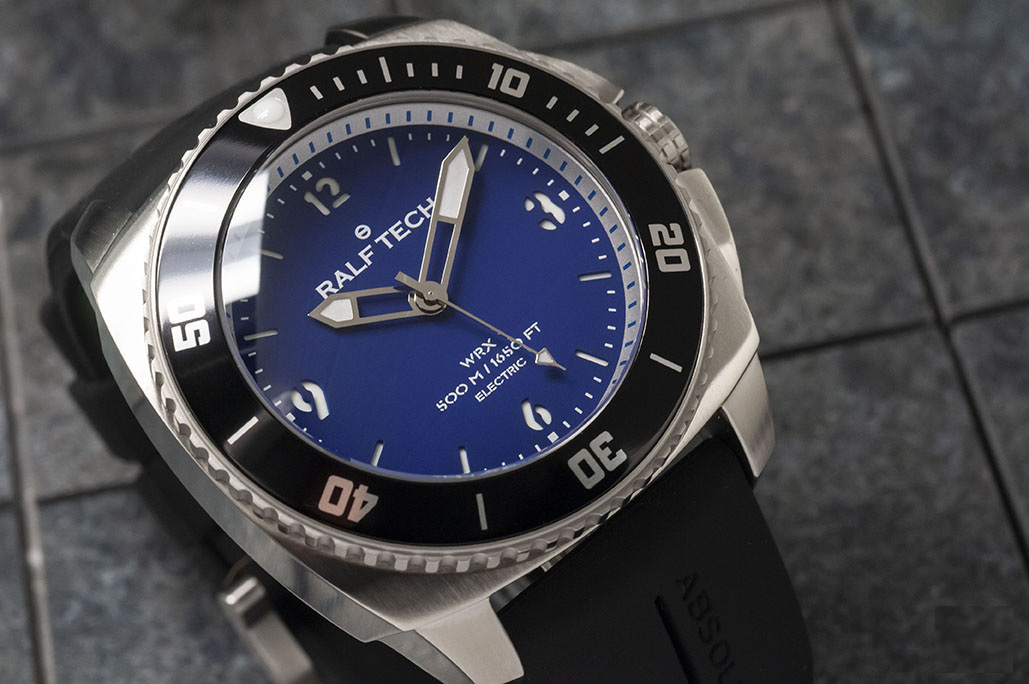 Two essential points should be kept in mind, which concern you directly as a potential buyer.
Thus motorized, the Ralf Tech WRX Electric Original offers an unequalled autonomy of up to 100,000 hours, i.e. approximately 12 years!
Its latest generation movement housed in this case back with encapsulation system allows it to require a service only every 10 years – against about 5 years for mechanical watches and 2 years for quartz watches.
TO BE CONTINUED BELOW…
Ralf Tech WRX Electric Original
A toolwatch more powerful than ever
Ralf Tech has built its reputation on watches with a strong, uncompromising design and exemplary robustness.
Today, it has chosen to breathe new life into its favorite model by offering a version that has been upgraded in every respect, while preserving the strength that emanates from it aesthetically.
The sandwich dials are visually more attractive, their design giving the face of the WRX Electric Original a nice depth and relief while optimizing the readability of these toolwatches.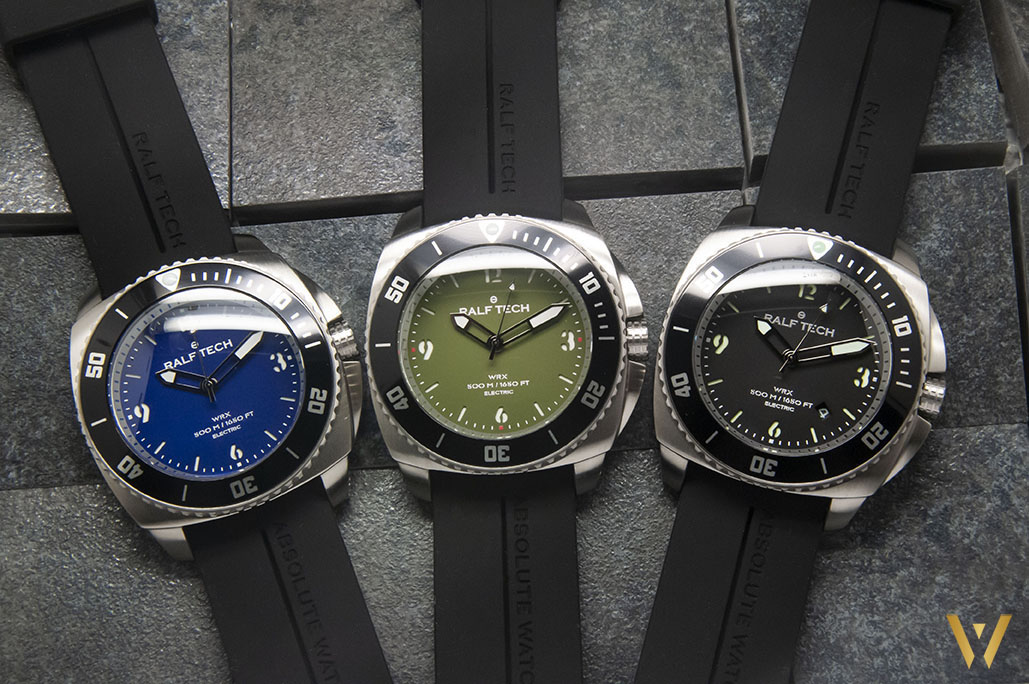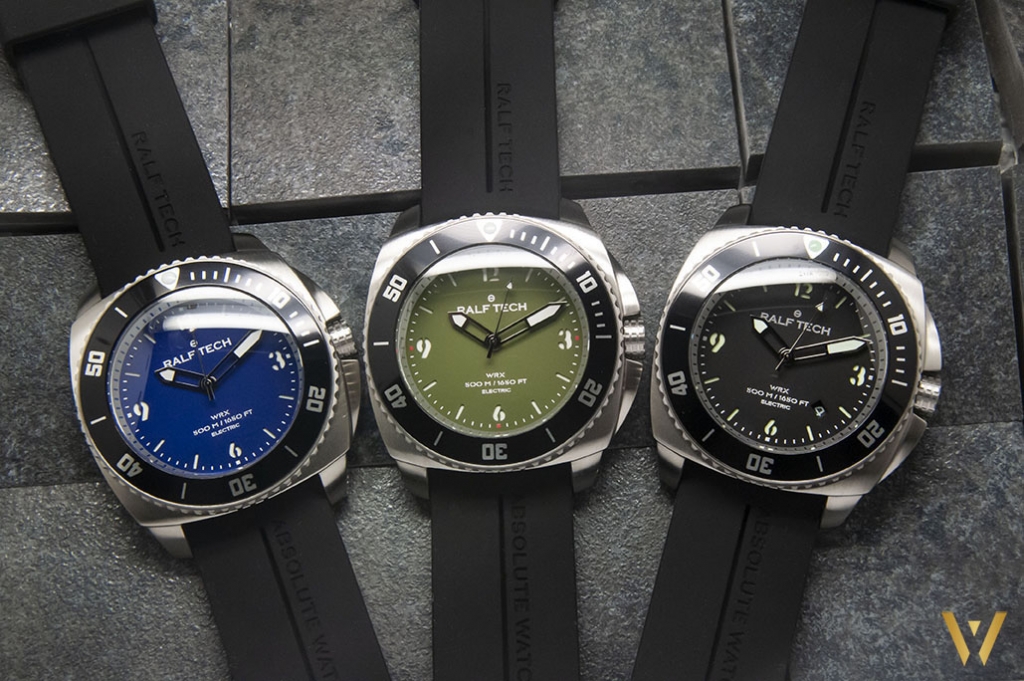 You will also appreciate the functionality and robustness that are boosted by a reinforced waterproof resistance (tested in real conditions), a range of use from -10° to +55°C and by a vitaminized power reserve unseen on the market.
You will also appreciate the package, this Ralf Tech WRX Electric Original being delivered in a NATO approved polycarbonate case accompanied by a total of two straps: a black silicone strap and a black zulu strap.
Finally, considering the service provided, these new Ralf Tech watches assembled in France are priced fairly (full specifications and retail price below).
These 3 versions are already available at Ralf Tech authorized distributors and will soon be followed by 3 additional versions.
A matter to be followed.
So stay tuned!
TECHNICAL SPECIFICATIONS AND RETAIL PRICE BELOW…
Ralf Tech WRX Electric Original
Technical specifications and Retail price
– 3 series limited to 100 pieces each, numbered:
> WRX Electric Original (black dial)
> WRX Electric Original Ocean (blue dial)
> WRX Electric Original Tundra (khaki dial)
– Steel case 47.5mm Ø
– Unidirectional screwed steel bezel, black anodized aluminum insert
– Screwed back engraved with numbering in the XX/100 edition&
– Reinforced, screwed and protected crown
– Domed sapphire crystal with anti-reflective coating, 5.9mm thick
– Water resistance = 500m
– Matte sandwich dial – Indexes with 3-6-9-12 industrial style luminescent Super-LumiNova C3 Arabic numerals
– Super-LumiNova C3 luminescent steel hands
– Functions = hours, minutes, seconds, immersion time calculation
– RTE001® micro hybrid electric movement – 100,000-hour power reserve (up to 12 years)
– Black silicon strap + black zulu strap – 26mm between lugs – oval perforations – 26mm screwed buckle – anti-pull-off threaded pins
– Watch delivered in a NATO approved polycarbonate case
– Retail price = USD 2,190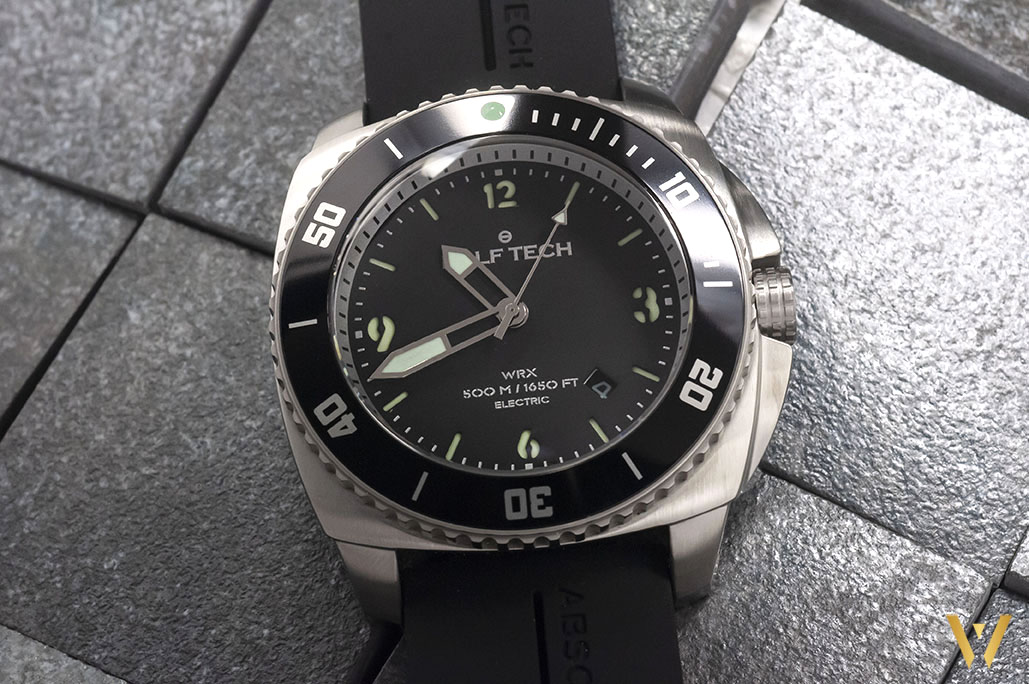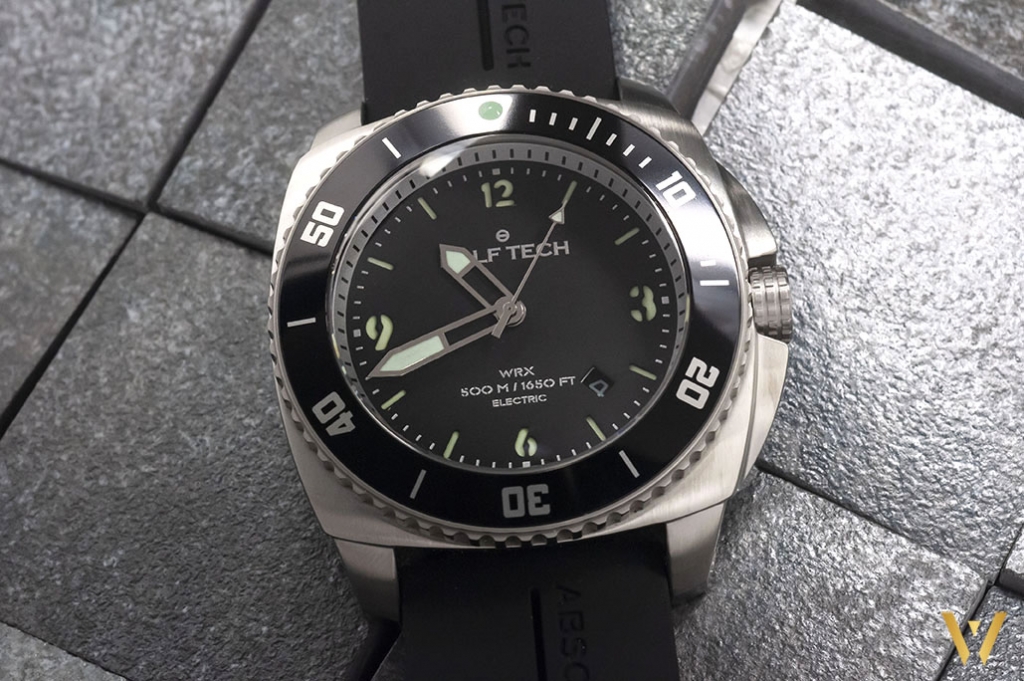 THE MOST SOUGHT-AFTER WATCH TYPES