Straight to the Point
Rolex Oyster Perpetual 116000
Ref.: 116000
$3,780.00
US retail price January 27th, 2011
Pros
multipurpose watch: sports & dressy
precise, tireless calibre
improved finishing compared to the previous generation
Cons
the polished bezel, a little dull maybe, compared to the fluted bezel
a diametre that may prove too small for those attached to current standards
for everyone else: watch out, because this is a watch your wife will soon make her own!
Brand
Rolex
Model name

Oyster Perpetual 116000

Reference

116000

Case material

Steel 904L

Case diameter (without crown)

36 mm

Case diameter (crown included)

39.08 mm

Movement type

Automatic

Caliber

3130

Base Caliber

3135

Functions

Hour

Minute

Second

Crystal

Sapphire glass

Power reserve

50h

Transparent back

No

Lug width

20.05 mm

Length from lug to lug

44.12 mm

Case thickness

12.69 mm

Strap material

Steel 904L

Clasp type

Deployment clasp

Clasp material

Steel 904L

Total weight

125 grams

Retail price USA at January 27th, 2011

$3,780.00
| | |
| --- | --- |
| Comfort (/15) | 15 |
| Movement (/20) | 11.5 |
| Movement Optimisation / Garnishment (/5) | 3.5 |
| Ease of handling and adjustment (/5) | 5 |
| Movement control proceeded by the Manufacture / horlogical awards (/3) | 2 |
| Power reserve (/2) | 1 |
| Complications (/5) | 0 |
| Finishing (/20) | 13 |
| Dial finishing (/6) | 4 |
| Case finishing (/6) | 5 |
| Quality of garnishment / caseback engraving quality (/2) | 0 |
| Crystal quality (/4) | 2 |
| Clasp finishing (inner and extern) (/2) | 2 |
| Functionality (/20) | 13 |
| Diurnal legibility (/5) | 4 |
| Night legibility (/4) | 3 |
| Water resistance (/3) | 1 |
| Strap : ease of size adjustment + ease of substitution (/4) | 2 |
| Clasp : quality and safety (/4) | 3 |
| Additional items (/10) | 5 |
| Limited edition (/3) | 0 |
| Watch delivered with several straps (/2) | 0 |
| Quality of the watch box (/1) | 1 |
| Portability with shirtsleeves buttoned (/2) | 2 |
| Goodies included (/1) | 1 |
| Understandability of the brochure (/1) | 1 |
| Value for money (/15) | 14 |
| When to wear it ? | Everywhere and every day! |
Users opinion
85%
like this watch
Rolex watches: High standards designing
Even though the Oyster Perpetual is the brand's most Rolex affordable model, there's absolutely nothing cheap with it!
The high-level qualities of this watch immediately become crystal-clear once you hold it.
Finishing of the dial, the bezel, the case, and so forth: everything here mirrors the will of maintaining the highest standards.
This Oyster has all of the high-standard breakthroughs of the brand's entire line of products –  including these smooth evolutions that inspire its faultfinders in saying the brand never releases anything new.
A more massive model compared to its forerunners
In the manner of its Datejust, Submariner and GMT cousins, the Oyster Perpetual has broader lugs that give its case a more massive touch while leaving the diameter unchanged.
Actually, in opposition to current trends, that somehow tend towards manufacturing "watches on steroids", our Oyster stays with its 36 mm, the perfect size for a discreet, elegant watch.
The size of the dial's indexes has also been increased.
Only the faceted stick-shaped hands remain unchanged.
The dial here has a beautiful yet very discreet silvered sunray finishing.
The smooth, polished steel bezel makes this discreet size even more present – maybe just a little too much for the purists whose preference will stay with the fluted bezel, core-located in the Rolex identity.
The strap has also undergone a "weight gain diet", being now equipped with full end-pieces (with an almost perfect adjusting to the case), full links together with a massive clasp that replaces the previous one that was in folded sheet metal.
Insofar as Rolex has been criticized on a regular basis for its straps' perceived quality, we'd really be pushing it now by starting to complain about the brand's evolution: everything here helps bringing about the feel of a solid watch!
And yet, once on the scales, it appears there is no shocking weight difference with the previous generation. And, once you're wearing it, you realize there are actually no notable changes with previous Oysters: it's absolutely comfortable, no matter the size of your wrist.
A solid and reliable Rolex watch
On the calibre side, we're still in the presence of the 3130, the manufacture of its movement stemming from the famous 3135 – which is already on the Yacht-Master, the Sea-Dweller and the Datejust, for instance. The date function has been removed.
Its balance runs at 28.800 beats per hour, under a crossing bridge with its adjustable height.
We're definitely talking solidity and reliability here!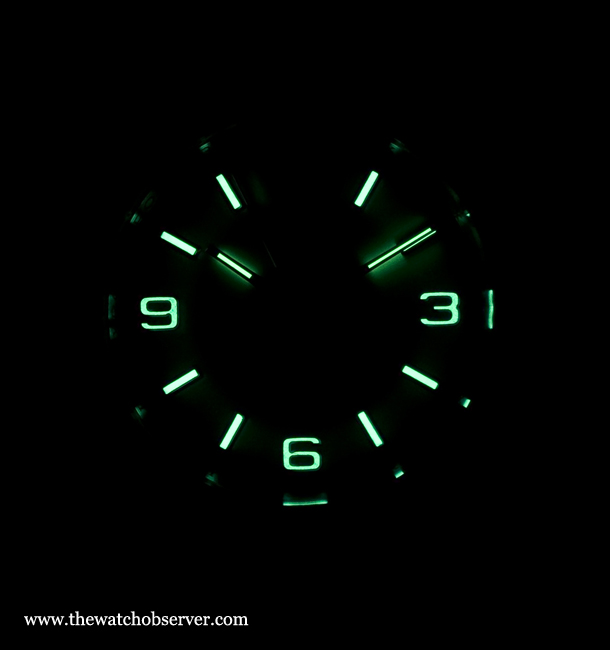 This Oyster's finishing has been done with care and efficiency.
After all, that's exactly what we'd expect from Rolex: to stay true to its (well-deserved) reputation of solidity, reliability and tradition.
But don't get me wrong: if this discreet model makes this Oyster looks dressy, the fact remains that it's a fully multipurpose watch!
You can wear it on the beach, thanks to its 100 meters (300 feet) water-resistance, and its general finishing along with its sobriety, will perfectly match any suit and tie environment.
What to remember
This Rolex Oyster Perpetual has received the benefits of an all-smooth evolution, for a quality-improved model that stays true to its lineage.
It is an excellent alternative for anyone looking for a watch that can adapt to any situation.
Its contained size makes it a very elegant watch, and its perfect manufacturing guarantees flawless functioning.
THE MOST SOUGHT-AFTER BRANDS
THE MOST SOUGHT-AFTER WATCH TYPES